High school and youth tests are due by the end of the day Sunday, March 4, 2018.
US Lacrosse offers online tests based on rules for NFHS and US Lacrosse youth rules.
All officials MUST complete the test online when it becomes available. Officials are reminded it is best to take the test on paper, and then log into the testing site to enter their answers.
Passing score is an 80% for each test. Take the test until you receive a perfect score (100%) as this will serve as a great learning resource.
Here is a step by step guide to taking the tests through Arbiter.
US Lacrosse Central Club

All officials have been issued a free Arbiter account as part of the US Lacrosse membership. If you work for a league that uses Arbiter to assign games, you will see that account as well.
Your login should be the email address and password associated with your USL membership. Select US Lacrosse Central Hub.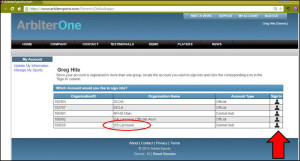 If you are having problems logging in. First, double check that your membership is current here.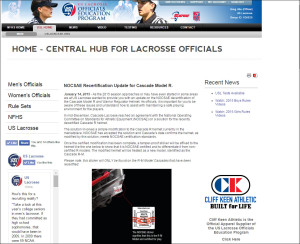 Next, check you USL profile to be sure that you are registered as an official, coach/official or player/official.
If you are not registered as an official send an email to officials@uslacrosse.org.
Both the NFHS and USL Youth Rules Test, the most recent rules interpretation videos as well a variety of US Lacrosse resources are available on US Lacrosse Central Hub. You are able to view US Lacrosse Central Hub without an account here but in order to receive credit for the tests you must log in to ArbiterSports.com he needs to be registered with USL as an official. You can check here.